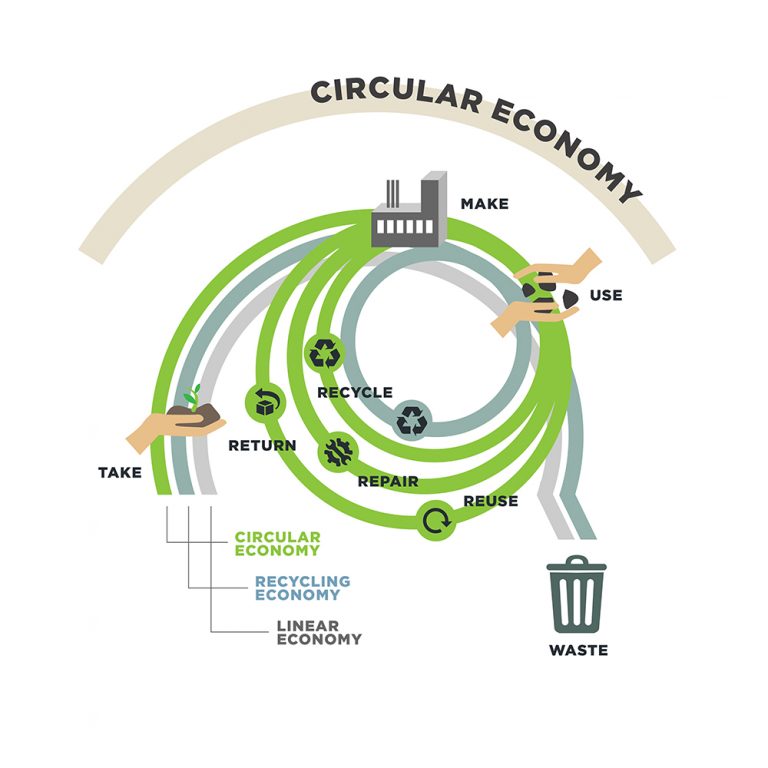 The big goal for the fashion industry is to move from a linear economy, where we mine raw materials that we process into a product that is thrown away after use, to a circular economy, where we are trying to close the loop of all these raw materials.
For us, as Freyzein it is a priority to live up to the principle of a circular economy. The idea is to avoid the waste of valuable resources and focus on the BiCircularTM concept. Our design approach is to be part of the technical and biological cycle. That means that all parts used in the process of creating a product are biodegradable or recyclable.
For our products we only use natural fabrics which on the one hand can be recycled to become new fabrics again and on the other hand, if recycling is not an option anymore, are compostable and thereby building valuable nutrients for the soil.
Our Demands are high! Since there are no appropriate options on the market we started to develop our very own Bi-Circular Performance Fabric. We are looking forward to pursuing our vision by working together with renowned universities and research institutes all over Europe.