Durable & Biodegradable Outerwear.
Sustainability in every detail.
Durable & Biodegradable Outerwear.
Sustainability in every detail.
Durable & Biodegradable Outerwear.
Sustainability in every detail.
Some of our distinguished partners:
Our technology is fiber agnostic. This world-first technology allows us to turn anything from agricultural waste to used cotton t-shirts into waterproof material – without the use of plastic or toxic coatings. A whole new level of sustainability. We will enable clothing brands across the globe to create outdoor and performance wear in a truly sustainable way.
Other technologies using natural fibers are dependent on chemical processes or petrochemical based coatings to achieve durability and hydrophobicity. With Freyzein's new technology, the cellulose fibers are amended on a molecular level, without adding any substances. This means the final product is purely organic and thus breaks down just as easily as the plants that it's made from.
PERFORMANCE without compromise
From the very start, we knew that our technology would never be widely adopted if it wasn't able to compete with the current (unsustainable) solutions. This is why we've focused on performance from day one, and it's why we're so proud to have succeeded with making organic fibers match the performance of petrochemical based materials – both in terms of durability and hydrophobicity.
incremental SUCCESS:
Freyzein x sea shepHErd
While we work on getting our technology into the hands of clothing brands across the globe, we're also satisfying brand's and organizations' immediate need to be more sustainable. One example is our collaboration with Sea Shepherd, a global non-profit taking direct action to "defend marine wildlife and protect their habitat in the world's oceans". While our current products aren't made from the high-tech cellulose material which our technology enables, they are made from the most sustainable materials currently available on the market.
One step at a time, we are revolutionizing the outdoor clothing industry.
FREYZEIN X SEA SHEPHERD
T-Shirt
75% Organic / 25% Recycled Cotton.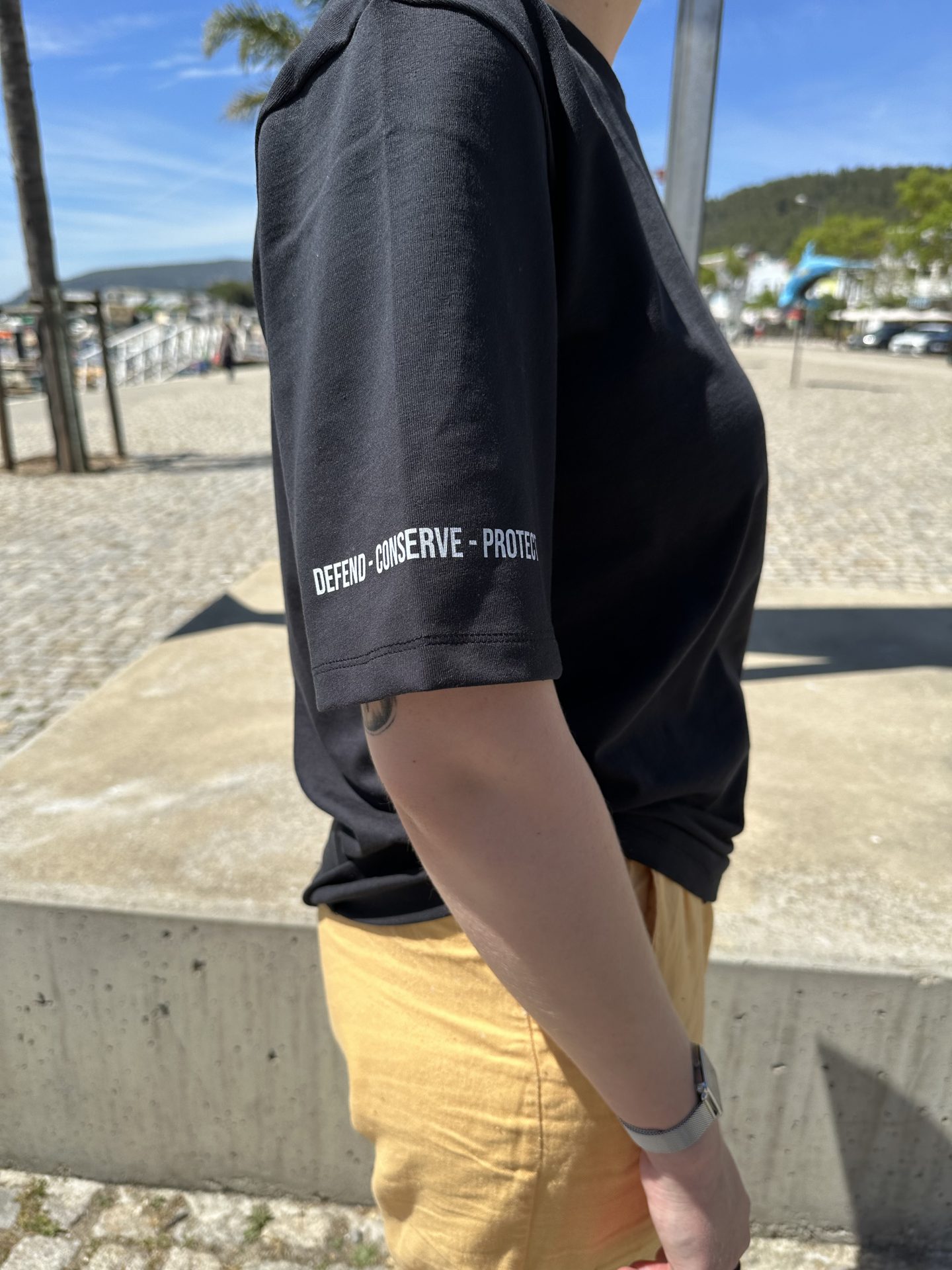 FREYZEIN X SEA SHEPHERD
LONG SLEEVE
75% Organic / 25% Recycled Cotton